WHAT SIZE FITS MY DOG?
Size matters
It is very important to determine the correct size of your dogs new collar before you order it. Using a flexible tape measure, measure the broadest part of your dogs neck, allowing enough free space by adding two fingers under the tape measure, flat against your dogs neck.
For example:
The measurement of your dogs neck, including your two fingers, comes to 35cm.
The collar you choose should have a diameter of 33-43cm, meaning that the first hole of the collar will give you a measurement of 33cm, and the last hole 43cm in diameter. This collar will allow enough space for adjustments to make for a perfect fit.
All of our collars are measured without the buckle, therefore allowing you the exact measurement of the collar when worn.
For more guidance please watch our video.
If you are replacing your dogs old collar for a DWAM collar, then measuring for a new one is very straight forward.
Place your dogs old collar on a flat surface and measure the collar between the buckle and the hole most used. This will give you the measurement to look for when shopping in our online shop.
If you do not have a flexible tape measure at hand, or you want to buy one of our collars as a present, you could use our most popular dog breed measurement guide, which provides an indication of neck size, but is only a guide.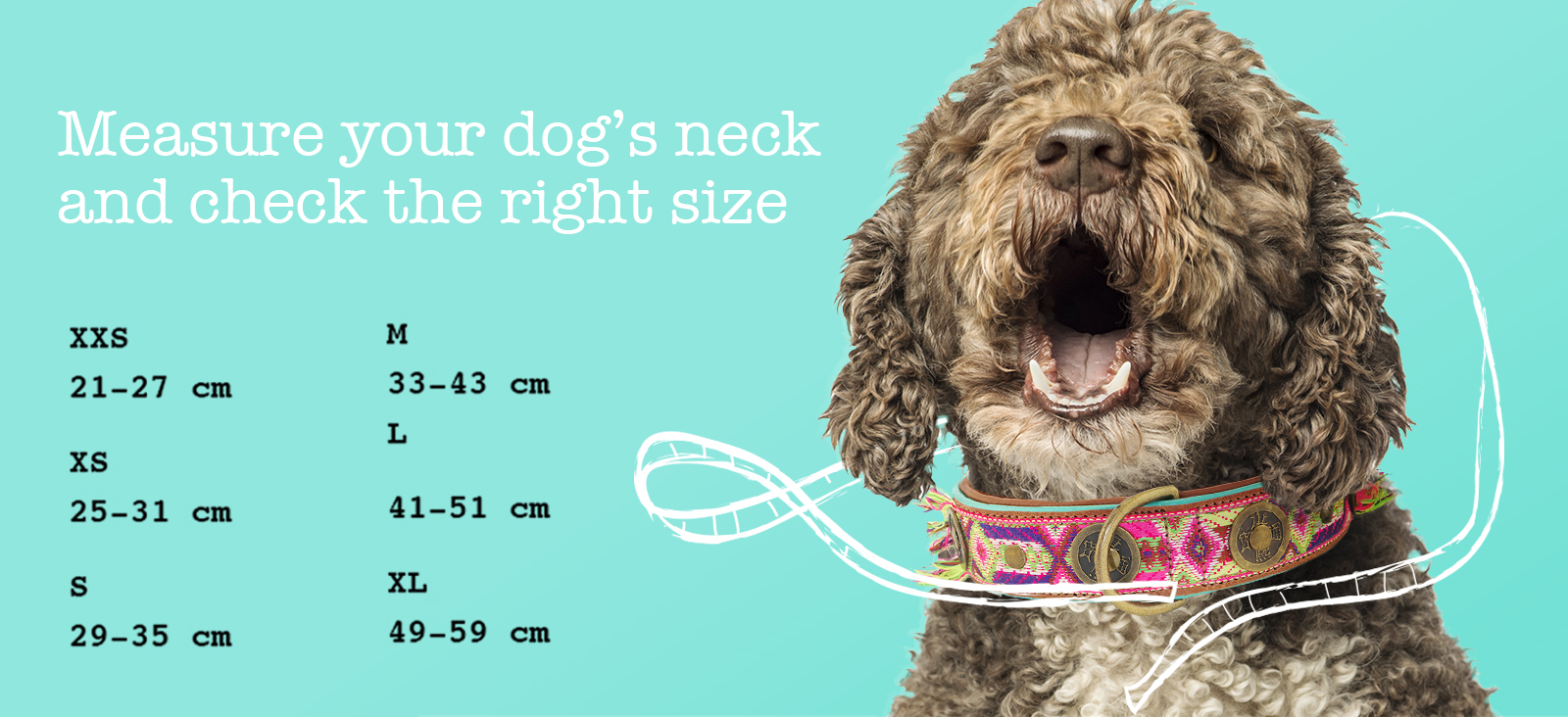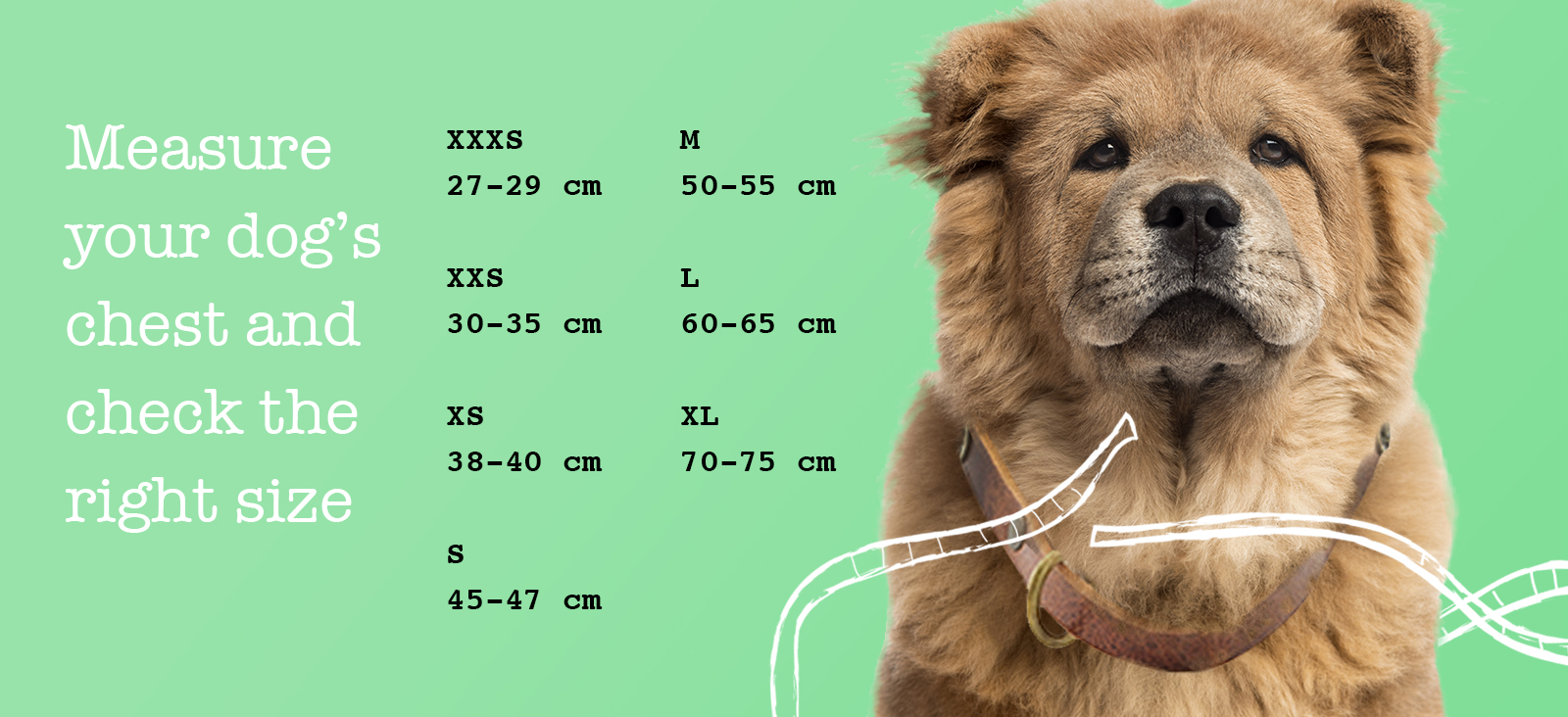 20 tot 25,5 cm: Chihuahua, Vlinderhondje
28 tot 30,5 cm: Chihuahua,York Shire terrier, Cairn terrier
35,5 tot 40,5 cm: Westie, Schnauzer, Mopshond, Beagle
45 tot 50,5 cm: Ierse Setter, Golden Retriever, Labrador, Greyhound
55,5 cm: Rottweiler, Grotere Labradors