Login
Log in if you have an account
Register
Having an account with us will allow you to check out faster in the future, store multiple addresses, view and track your orders in your account, and more.
Create an account
Finally the greyhound and whippet owners among us can give their dog a proper DWAM makeover! One of our signature collars, Paddy Lee, is finally available for you! Paddy Lee is a beautiful turquoise collar with the beads firmly sewn into the leather. The inside has been made of soft and comfortable turquoise leather. Perfect for your greyhound!

They're especially important if you own a Sighthound dog, such as a Greyhound or a Whippet. Greyhound and Whippet heads are the same width as their neck, or even smaller in some cases - so it's important that your dog has a collar that won't slide off.
The Sammy S Collar is handmade using sturdy saddle leather - so you and your pup always feel safe and in control. These collars are specifically designed for certain breeds so you and your furry little friend are all set for countless adventures, providing an endless amount of colour and confidence each time you leave the house.

As the neck of a whippet is usually wider than their head, a "fish model" is extremely suitable for this breed. Normal collars slide off faster. Our collars have a wide top and a narrow bottom and are extremely comfortable for dogs. In addition, all collars are lined with lovely soft leather.

Material & Care
All of our leather products are made of strong saddle leather, which is chosen from  the thickest part of the skin.
Leather being a natural product, will require you to maintain your collar to ensure its vibrant quality, allowing you to enjoy your dogs lovely collar for the next decade or so.
Maintenance is easily done, all you will need is leather wax polish, which is a greasy colourless product. Once rubbed in this will fill in the creases and flatten the folds,  bringing back the colour and keeping your collar supple at the same time.
Leather wax polish is applied using a soft cotton cloth, applying it using a circular movement. If you notice the collar absorbing the wax quickly, meaning your collar is dry and could be damaged more easily, then applying a little more wax will be necessary.
A word of advice if your dog loves to swim in the sea. Please take the DWAM collar off prior to the swim, as the leather collar will be damaged by the sea water preventing you (and your dog) from enjoying it for as long as you could.
What size fits my dog?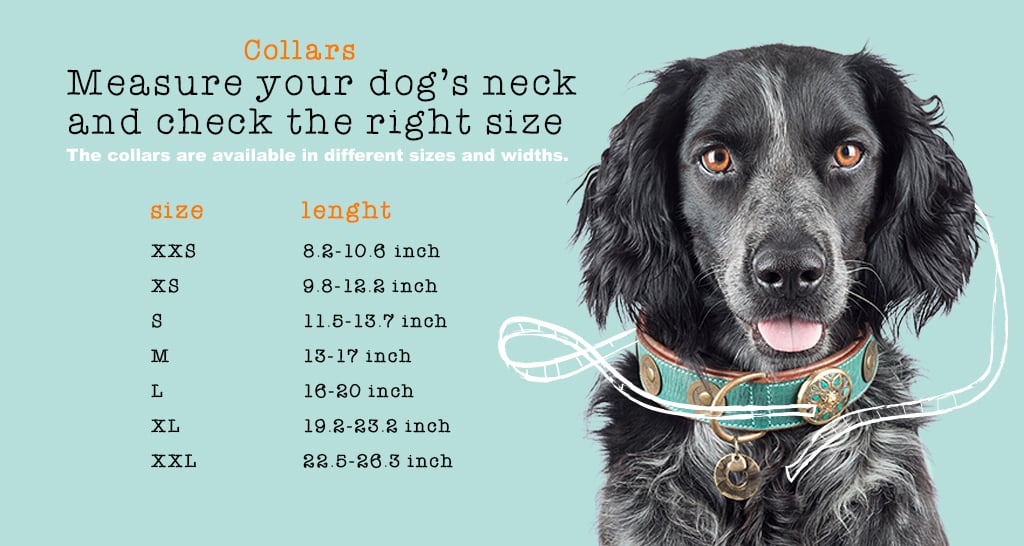 Measure the current collar and check the size chart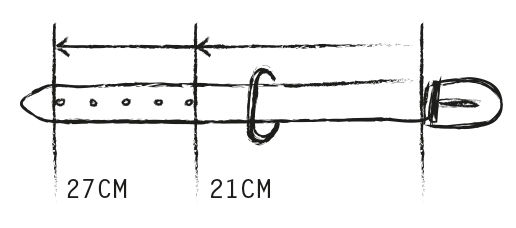 0 review
0 stars based on 0 reviews
Add your review
Review Paddy Lee Greyhound