Harness the power of your pup with our bright blue Juan Harness.
Harness Juan L
Designed to discourage dogs from pulling, we also design our harnesses to ensure your furry best-friend is comfortable at all times.
Fully adjustable this leather harness is suitable for all dogs. Crafted using high- quality saddle leather the Juan Harness features an cool toned embroidered collar so your pup feels fabulous when out and about. Rich light brown on both the inside and outside keep the harness looking traditional. Beautiful turquoise covers parts of the harness - adding a subtle touch of colour.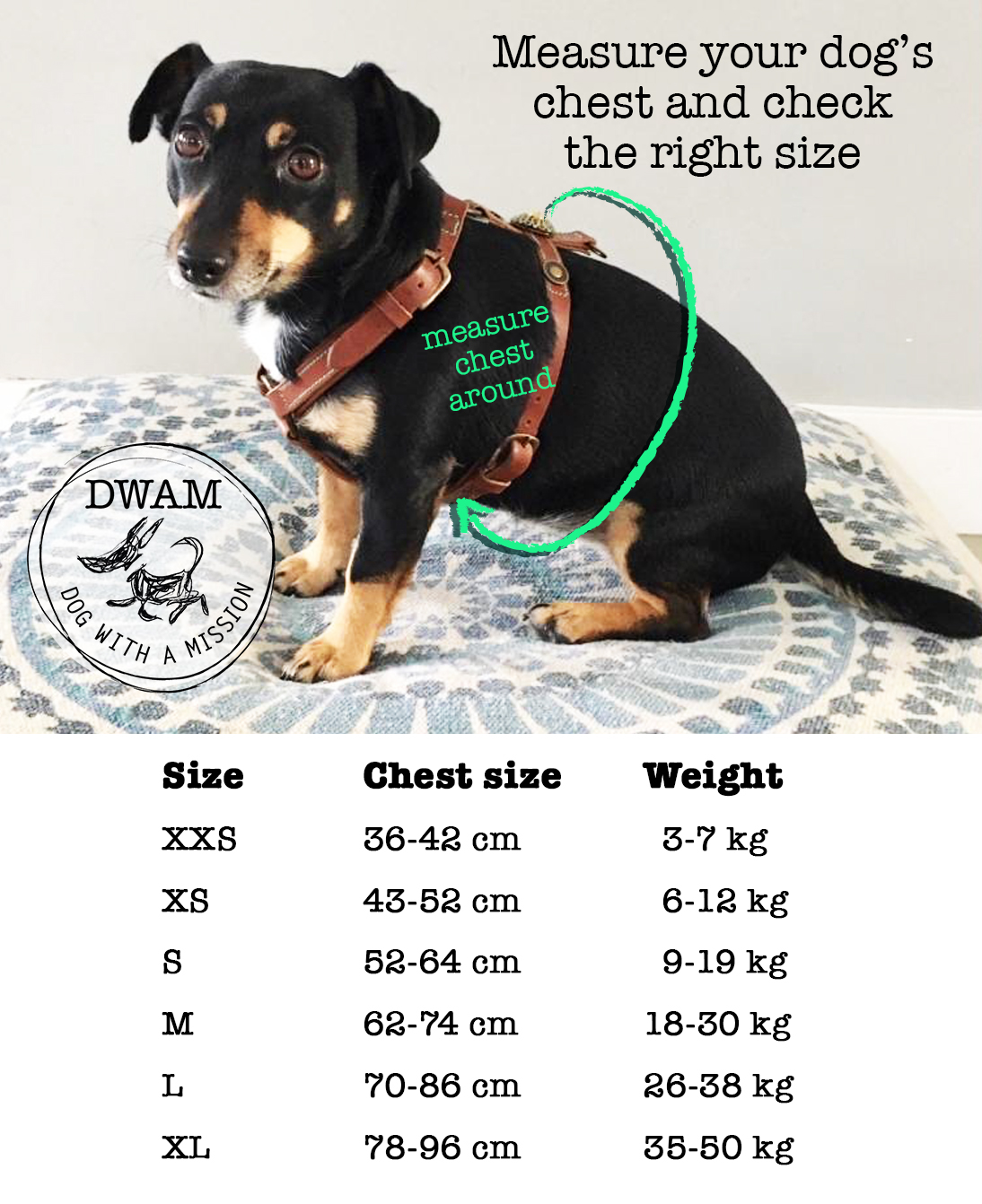 Harness "Juan" is fully adjustable along the dog's neck and chest and has wonderful brass clasps. Once the harness has been properly adjusted you can easily take it on and off by simply opening 1 clasp. Harness Rosa has a soft leather lining. It feels comfortable for your dog