COLLARS ( 17-23 cm ) and (6.5-9 inch)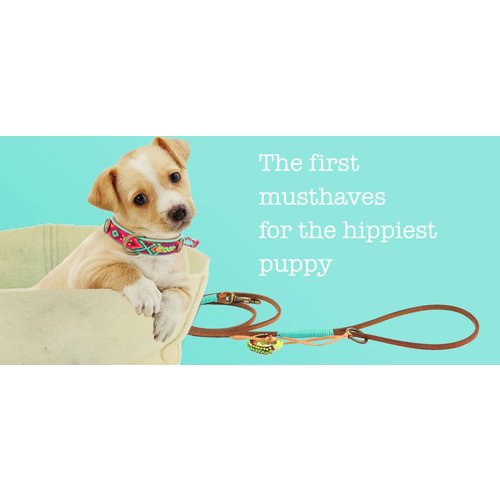 Soon available again, around mid november 2017.
Add to cart
Small dog leash Billy
Who said dog accessories had to be boring? Our bright Billy leash is the perfect amount of colour and fun for sunny walks with your dog.
Add to cart
Puppy Jagger XXXS
Every puppy needs a collar that shows it's personality and our Jagger Collar does just that!
Add to cart
Puppy Mickey XXXS
A sweet Puppy collar for your darling! Soft leather on the inside, colorful embroidery on the outside. Handmade!